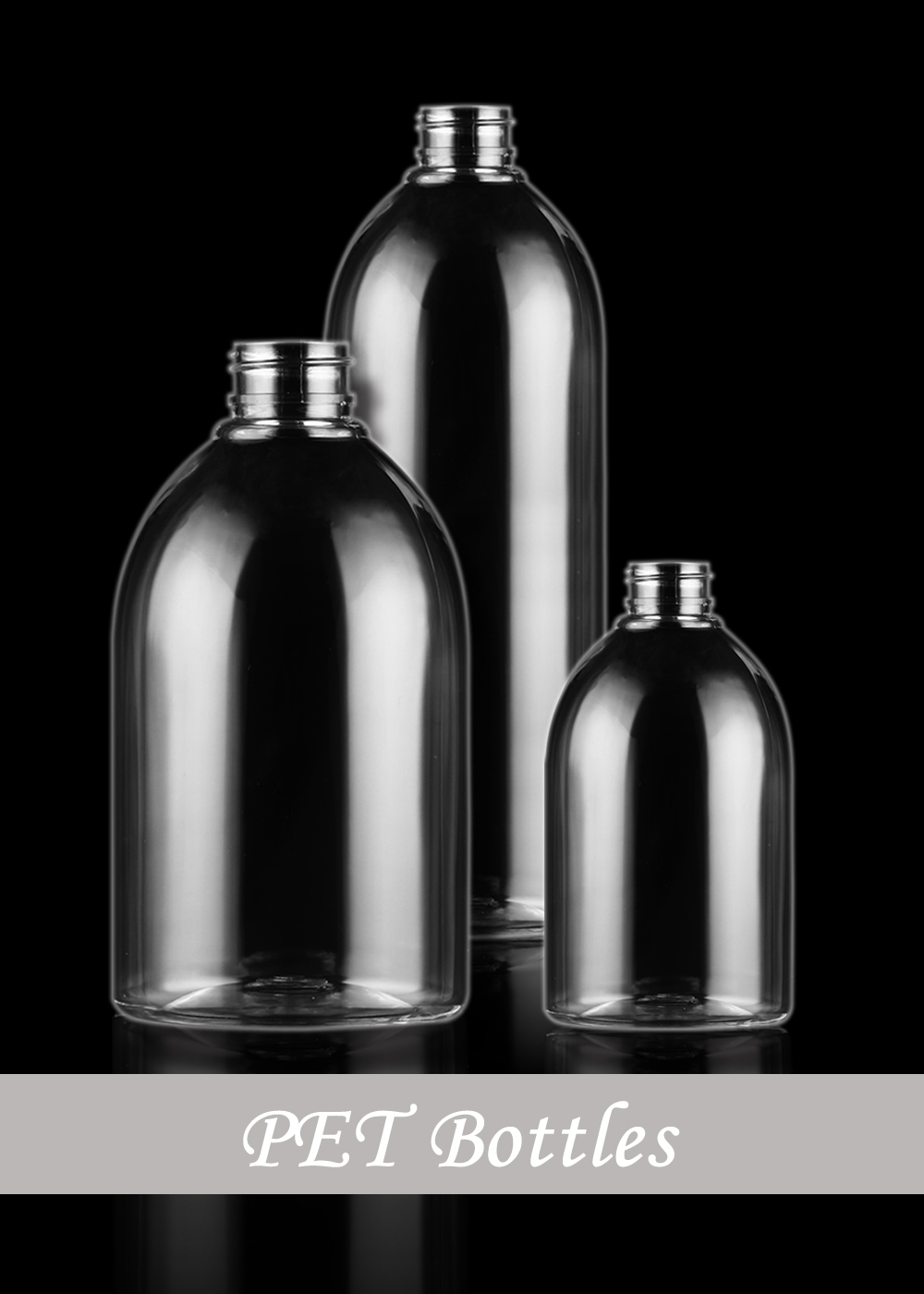 PET Bottles
PET bottles are widely used for toiletries and body mist products in our modern beauty & salon industry.
Products Description
PET was born in the textile industry. However, it was widely used in the packaging industry after it is used to pack carbonated beverages in 1970, and it was rapidly developed and widely used in the hygiene industry sooner.

Compared with other PE and PP bottles, pet bottle has many advantages. And compared with glass bottles, pet bottle is much lighter and has a density of only 30-40% of glass bottle's., so the weight of all pet bottle is only 10% of the glass bottle.

High impact strength, very good transparency and glossy surface, beautiful and clean, all of those characteristics can compete with glass bottles. What's more, It has very good sealing to prevent from air exposure. In a word, Pet cosmetic bottle , provided by cosmetic plastic bottles manufacturers, is stable, safe, and cheap.

Article Number
Related Products
Leave a Message
we will contact you within 24 hours.