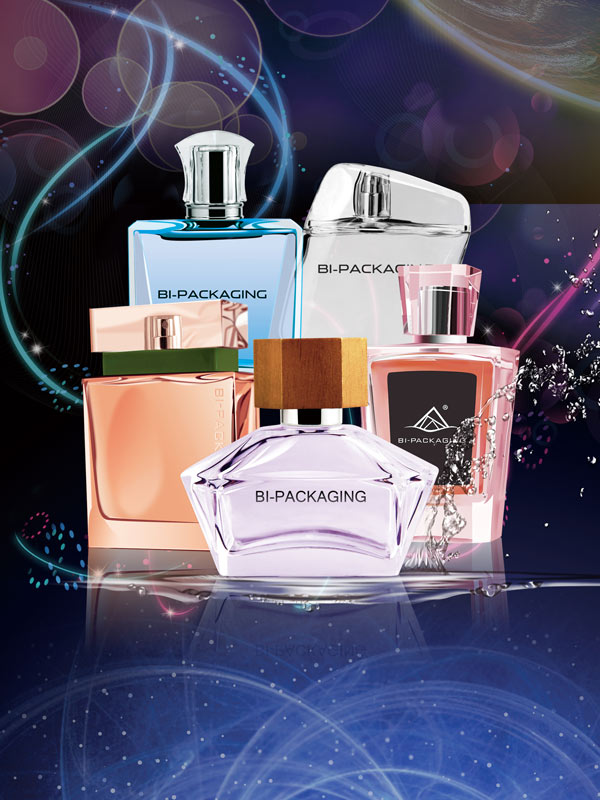 Perfume Packaging
Perfume packaging including perfume cap plastic, perfume cap Aluminum, perfume cap wood, perfume cap leather, perfume cap Zamac, glass bottle, glass vials, Roll-on perfume, pocket sprayer, Purser sprayer, perfume aluminum bottle, tester perfume package, pumps, collars, perfume boxes and so on…Perfume packaging is about creative, technical and beauty. Base on different elements, there are a lot of possibilities and business opportunities for perfume packaging.

Fragrance bottle packaging is referring with different components' combination. Some perfume packaging can be done by one bottle and one cap only, some perfume packaging can be combination up to 15 components together. Perfume packaging is refreshing day by day as perfume packaging industrial is following fashion industrial. One perfume packaging design just like the name of the perfume, every single famous perfume's succeed is basing on the fragrance and perfume packaging design.

We carry a large choice of fragrance caps, which are highly customizable through various decoration processes. We provide customized caps as well to meet any design direction. We produce our caps with various high-quality materials including processed ABS, surlyn, PP, PE, SAN, polyester, polyacetal, PCTA, etc.

B.I. Packaging is one of perfume packaging suppliers of plastic bottles, glass bottles, plastic jars, glass jars, containers, and closures for your packaging needs. Our alternatives of containers and closures is considerable and priced proper so that you are getting the best determination of products at high-quality prices.