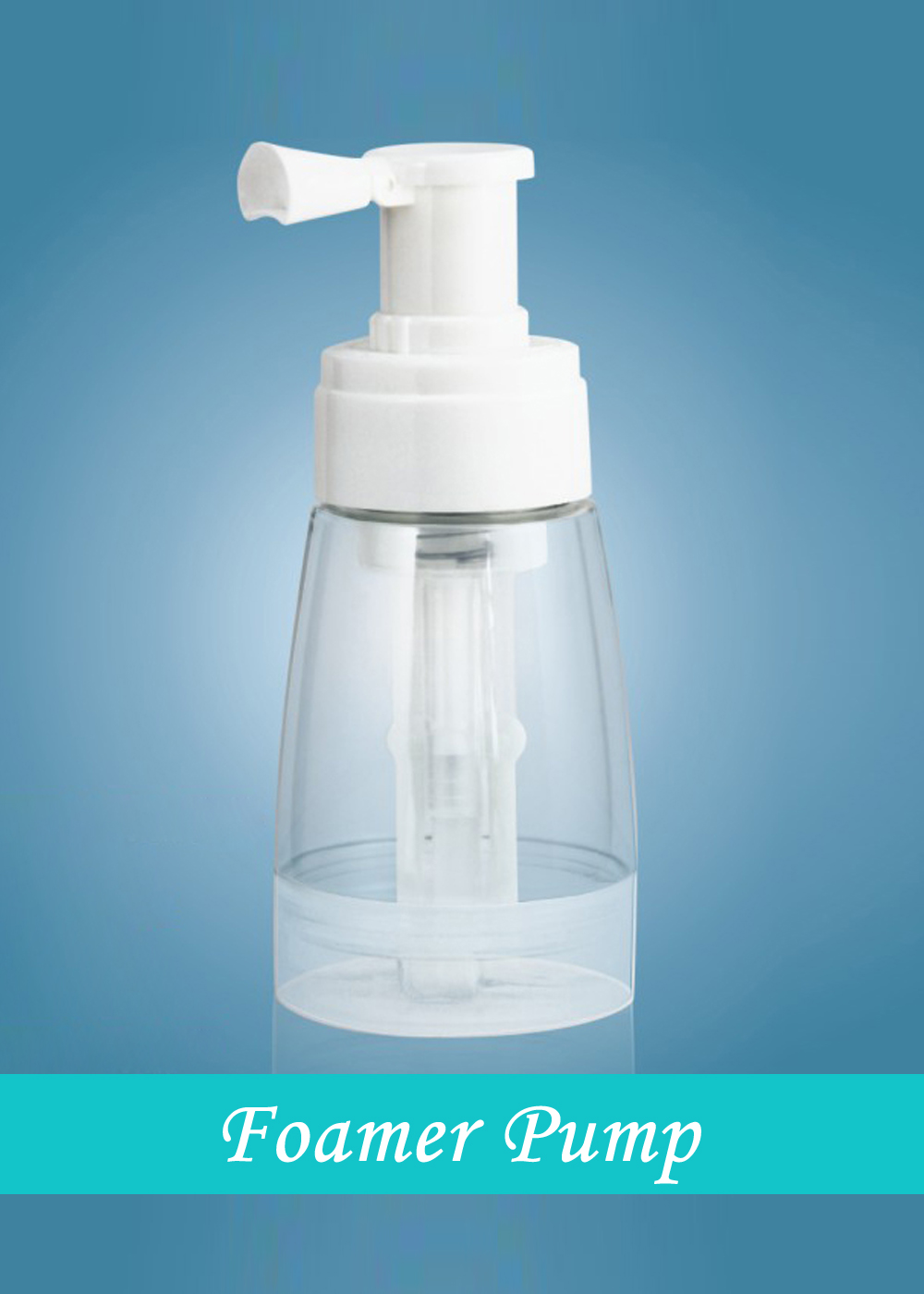 Foamer Pump
Prior to the invention of the foam pump, the foam was usually ejected from the product in the form of an aerosol, i.e., the liquefied gas was used to swell the effluent to form a foam, or the post-foaming agent was used to cause the squirted colloid to form a foam.
Products Description
The characteristic of the finger-pressure foam pump is that the body is composed of an air pump and a liquid pump. The liquid is sprayed out after fully mixed with the air in the pump body, so the dosage is stable, the operation is simple, and quality of the sprayed foam is good.


Foam pump has below advantages;
1. No need to fill the parabolic agent so that it will not pollute the environment, and its not flammable or explosive, what's more its low cost, can be recyclable
2. The liquid formula of the finger-pressure foam pump is mostly water-based, which is essentially a non-volatile organic compound and has a promotion value.
3. It can be applied to various shapes of containers, including squares, triangles, ovals, etc. because there is no pressure in the original container, a wide range of material can be adopted for the container.

The application of foam pump, provided by foam pump suppliers, is mainly used in the hand soap industry in China. And also It has been widely used in personal care, household cleaning, automotive supplies, pet supplies, and other industries.

Article Number
Related Products
Leave a Message
we will contact you within 24 hours.