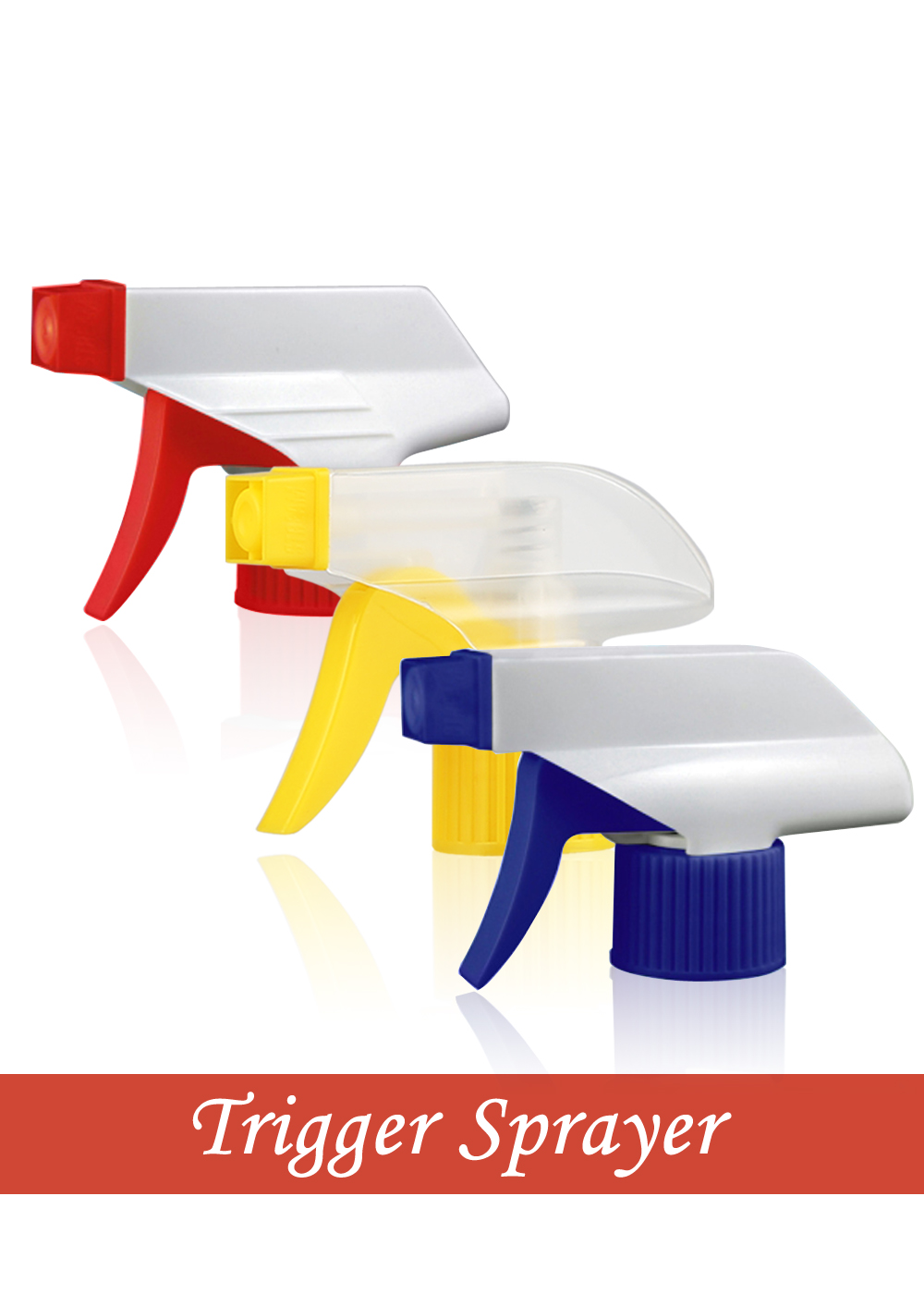 Trigger Sprayer
Trigger sprayer is is also called sprayer gun because of its shape. In terms of its working principle, it belongs to the pump sprayer.
Products Description
Trigger sprayer is used in household chemicals, car care products, pet supplies, gardening supplies, etc. In order to solve the problem of leakage of trigger sprayer, according to its characteristics, a three-speed adjustable structure was designed, which was spray, stream, and close mode by rotating the head caps. Later on, it was modified, a foam nozzle appeared to spray the foam.

At present, trigger sprayer is produced by a full automatic production assembly inspection line which can monitor the whole process of production to guarantee quality. As long as there are parts missing or other functionally unqualified products, it will be automatically picked them out.

Trigger sprayer is normally made of pp, pom, glass, HDPE, stainless steel with several different dosage or output of treatment pump: 0.5~0.6ml, 0.6~0.9ml, 1.0~1.4ml. and there are 5 neck sizes commonly used, which is 20/410, 24/410, 28/410,28/415, BPF Closure.

Article Number
Related Products
Leave a Message
we will contact you within 24 hours.