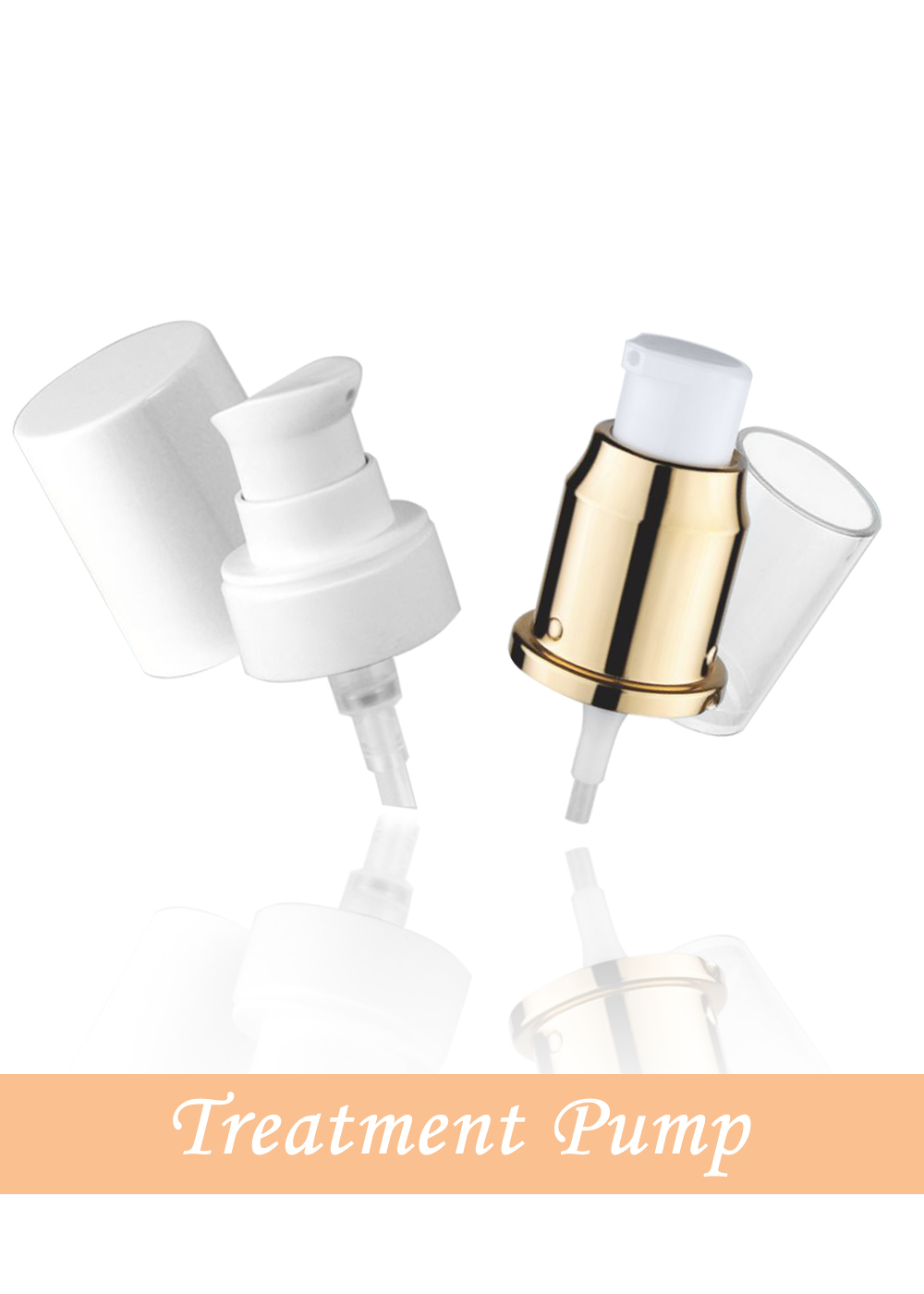 Treatment Pump
Cosmetic treatment pumps are a kind of mechanical device with sealing function, releases a content in a predetermined form by pressing to generate a vacuum environment and has a sealing property.
Products Description
The working principle of Treatment Pump is same to those of Lotion pump. The main difference is the amount of spray and the appearance. The dosage of Treatment Pump is comparatively small, about 0.14~0.4ml. Mostly used in serum, liquid foundation.

Treatment pump is normally made of pp, pom, glass, hdpe, stainless steel with several different dosage or output of treatment pump: 0.5~0.6ml, 0.6~0.9ml, 1.0~1.4ml. and there are 5 neck sizes commonly used, which is 18/410, 20/410, 22/410, 24/410, 28/410.

Article Number
Related Products
Leave a Message
we will contact you within 24 hours.