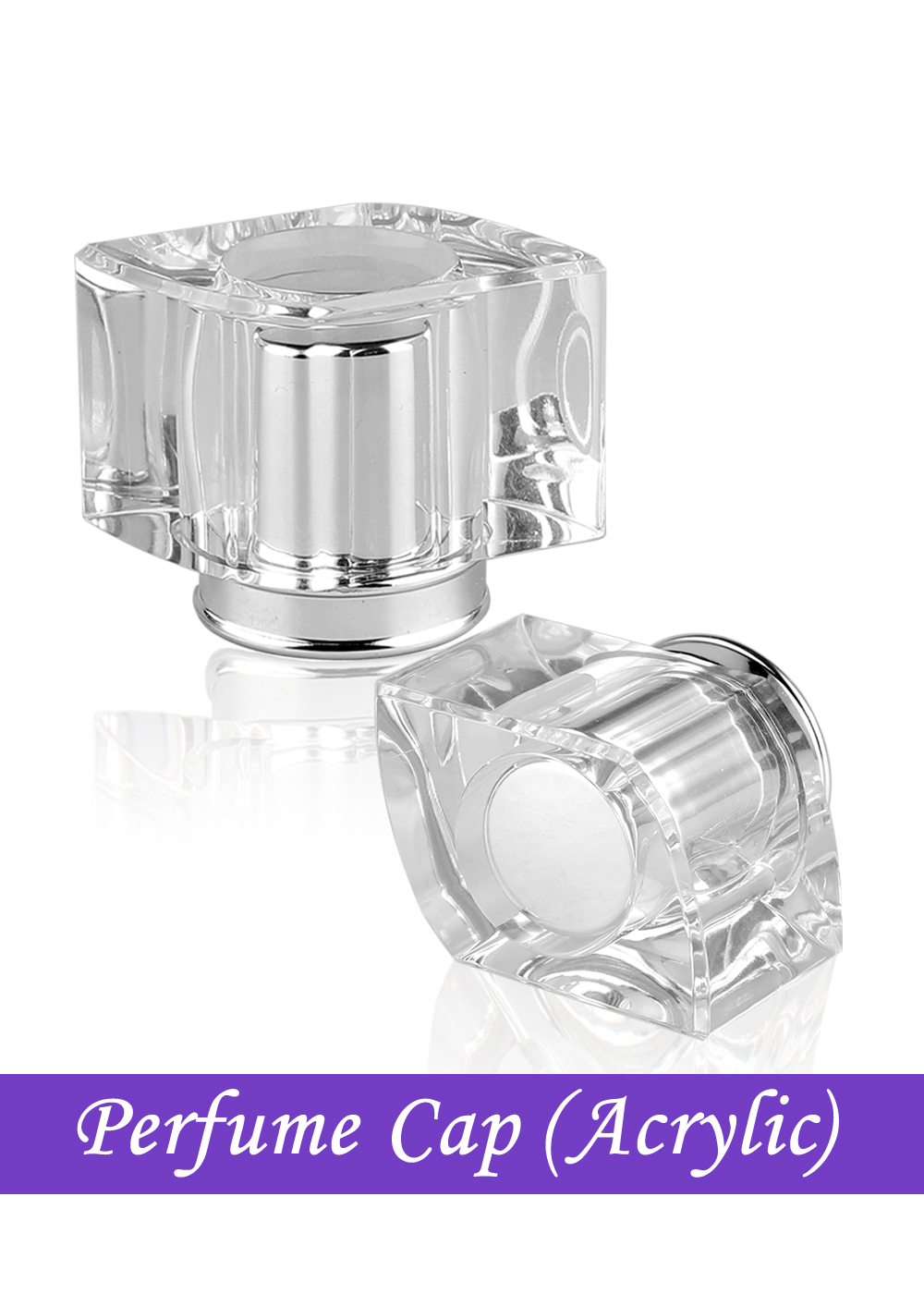 Perfume Cap (Acrylic)
Acrylic cap, also known as PMMA or plexiglass cap, is derived from English acrylic. It is an important plastic polymer material developed earlier. 
Products Description
It has good transparency, chemical stability and weather resistance, easy dyeing, easy processing, and beautiful appearance. It is widely used in the cosmetics and perfume cap industry. The acrylic perfume caps are generally matched with a plastic PP inner to prevent direct corrosion of the acrylic to the alcohol so as to achieve a longer service life. Acrylic perfume cap international standard neck size is fea13 fea 15 fea18 fea20.

Acrylic perfume cap decoration or treatment can be sandblasting, silk screen printing, transfer printing, hot stamping, laser engraving, cutting, etc. Acrylic perfume caps have crystal-like transparency with over 92% light transmittance, clear vision. Acrylic perfume caps have excellent weatherability, high surface hardness, and surface gloss, as well as good high-temperature performance. Acrylic perfume caps have good processing properties and can be either thermoformed or machined. Acrylic perfume covers are not as fragile as glass, and even if destroyed, they do not form sharp fragments like glass.

Acrylic perfume caps are familiar to aluminum products which have good stability and are resistant to a variety of chemicals. Acrylic perfume caps have good printability and sprayability, and can achieve the desired surface finish with proper printing and coating processes.

Article Number
Related Products
Leave a Message
we will contact you within 24 hours.